Bredwell Farms is Quality Quarter Horses...
and more!
This site updated 24 August 2012.
We have developed and continue to refine menus for gourmet meals
that we will prepare for your intimate gatherings, dinners and cocktail parties.
Click "Catering" (above) to learn more!


Bredwell Farms is Quality Quarter Horses...and more!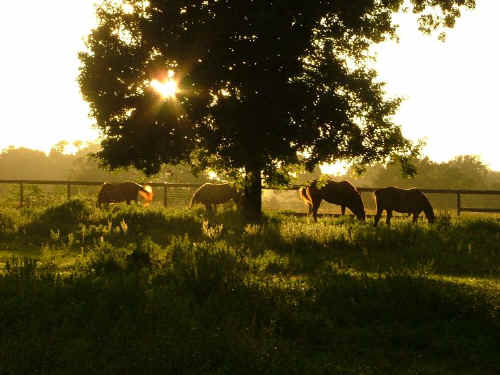 Bredwell Farms is a full-service facility
offering quarter horse sales, horse boarding and riding lessons.
As a quarter horse breeding farm, we also offer foaling services to pre-approved outside mares.
We are conveniently located approximately 70 miles from Houston and Austin in the I-10/I-290 corridor.
After success in the corporate world and "part time" involvement with quarter horses as amateur AQHA and IBHA exhibitors, we decided to devote our full attention to horse/home/rider in 1993, and relocated to our present quarter horse farm in 1997, allowing us to expand our breeding program.
Bredwell Farms was previously located in Broomfield, CO.

Bredwell Farms is Quality Quarter Horses.

Our experience ranges from quarter horse breeding and foaling services to quarter horse boarding and grooming both horse and rider for competition.

We are also able to create and implement marketing campaigns for you and your horse, regardless of the breed of horse
(although we do specialize in quarter horses).

Bredwell Farms through its affiliation with TheGreerGroup
can produce everything from fliers to magazine advertising to web design and maintenance through full-service marketing planning and implementation.
References available upon request
Conveniently located in New Ulm, Texas between Houston and Austin
(between Interstate 10 and Interstate 290),
Bredwell Farms is the ideal facility for those looking for a place to board their horses, to "lay over" on those long hauls between major shows, to send a mare for our personalized foaling services or to simply come out and visit and trail ride.
Within easy walking distance of Bredwell Farms is
Lily Pond Cottage.
Click on the hyperlink to go to their site for information and rates.
We are now offering gourmet meals that we prepare for guests of Lily Ponds Cottage.
Bredwell Farms is Quality Quarter Horses.


If you would like more information on the services provided at Bredwell Farms,
please send e-mail to: info@bredwellfarms.com
and we will be happy reply to your request.
~~~~~~~~~~~~~~~~~~~~~~~~~~~~~~~
We look forward to serving you and hope to see you on the horse show circuit!
Email Bredwell Farms at: info@bredwellfarms.com

Please take a few minutes to bookmark www.bredwellfarms.com . We hope you will visit our site frequently to see all that Bredwell Farms has to offer. We are constantly adding information to our site based on feedback and as our "menu of services" expands.
Bredwell Farms is Quality Quarter Horses.


This site built and maintained by The Greer Group. Click the hyperlink to send enquiries regarding a full-service marketing that can improve your visibility on the Internet, as well as in national publications.

All pages in this website are copyright property of
Bredwell Farms. Duplication of any of these pages
or images contained herein for any purpose other than personal use
is expressly prohibited without prior permission.